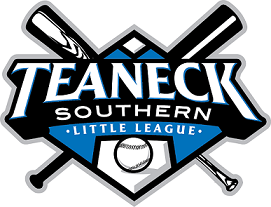 Want to play? Get in touch!
If you would like to join our league next season, sign up or contact us to find out more information.
Before registering please review new league age table.
Click here to download our registration form
Email
Phone
201-833-2332
Connect with us:
Recommended Links:
***2018 BASEBALL & SOFTBALL REGISTRATION NOW OPEN***
Register before December 31st to take advantage of DISCOUNT PRICES!
FREE Baseball and Softball Winter clinics in Thomas Jefferson Middle School gym
BASEBALL Clinics for Boys & Girls: 7 to 9 year olds from 6:30-8pm; 10 to 12 year olds from 8-9:30pm
Dates: December 8, January 12 and 26, February 9 and 23
SOFTBALL Clinics for Girls ONLY: 7 to 10 year olds from 6:30-8pm; 11 to 14 year olds from 8-9:30pm
Dates: December 15, January 5 and 19, February 2 and 16
No prior experience necessary. Players should bring a baseball glove, wear comfortable clothing and sneakers.
Clinics are FREE for players registered for the 2018 season, registration will be available during all clinics.

IMPORTANT New Youth Baseball Bat Rules Effective January 1, 2018
Little League Baseball announced new USA Baseball Bat Standards for mandated use.
Effective January 1, current Little League-approved baseball bats will no longer be acceptable for use in any Little League game or activity.
All new baseball bats must be branded with the USABat label in order to be used in Little League Baseball.
This rule change does not affect softball.
For more information, see USA Baseball Bat Standard Frequently Asked Questions